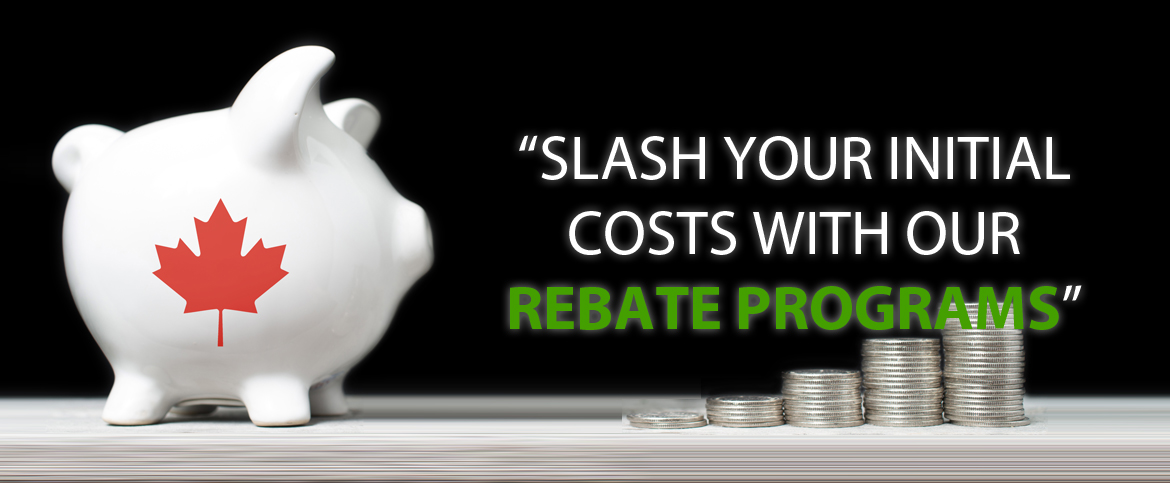 Get Big Rebates For High Efficiency
The most significant upgrades are the ones that transform a home into an energy efficient place with lowering down your utility bills. Global Eco Energy Group acknowledges the importance of such upgrades like replacing your old inefficient furnace with a valuable high efficiency premium furnace which can qualify for many rebates and incentives offered by a number of available programs. These rebate providers provide an incentive for consumers to replace non- ENERGY STAR® appliances with ENERGY STAR® appliances. With a dedicated rebate processing department, you rebates are processed and submitted in the fastest processing times allowed. Retiring older, less efficient heating appliances with ENERGY STAR® products is the single, most cost effective step a consumer can take to save money and cut down the electricity bills.
Saving Money is always important, but making the upgrades now will also help you to save money, is something new to believe. Get started today and you could save thousands in costs by upgrading to ENERGY STAR® certified heating systems. This rebate program makes it easy and much more affordable for you to purchase an energy efficient heating appliance as it saves you money. We at Global Eco Energy Group understand the important of your money and help you to save as much as you can.
Current rebates programs in the province of Ontario include: