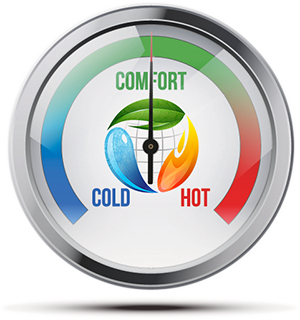 We are a 100% Canadian owned company, which offer you 100% comfort. We understand that your home's temperature is essential to your comfort, but we also believe that your comfort does not have to come at the expense of our planet. We help you reduce your carbon footprint and thrive to provide you with the latest in high efficiency while achieving 100% comfort.
Latest Models & All Sizes in Stock at Our 20,000 Sq/Ft Warehouse.
38+ Years Combined Experience Means We Have Seen It All.
Various Payment Methods. (Rent, Finance, CreditCard, Cheque, Debit)
Join the Over 12,000 Satisfied Clients.

Save More Than Just Energy!

With over 40% of home energy consumption being used for space heating and cooling, it surely makes sense to consider the energy-efficiency of your home heating or cooling units and the amount of energy they consume.
Find how much energy your home could be saving with this detailed and personalized Energy Saving Calculator.
But you don't only save on your energy bills, by upgrading to a more efficient environmentally friendly appliances, you are helping reduce the emissions of carbon gases being released in to our atmosphere which causes:
Extreme Heat
Increased rate of natural disasters
Decrease in quality of the air we breath
Spread of diseases

Proudly Serving:
Ajax, Belleville, Brampton, Brantford, Burlington, Cambridge, Cornwall, Sudbury, Guelph, Hamilton, Kawartha Lakes, Kingston, Kitchener, London, Markham, Mississauga, Niagara Falls, North Bay, Orillia, Oshawa, Ottawa, Owen Sound, Peterborough, Pickering, Sarnia, Sault Ste. Marie, St. Catharines, St. Thomas, Stratford, Surrey, Thorold, Thunder Bay, Toronto, Vancouver, Vaughan, Waterloo, Welland, Windsor, Woodstock